A National Science Foundation STEM Network
This NSF grant-funded program was created to provide a buffet of opportunities for underrepresented STEM students. UC Berkeley's NSF Louis Stokes Alliance for Minority Participation in the Sciences (LSAMP) program is nicknamed NSF CAMP (California Alliance Minority Participation) and it is part of a UC systemwide alliance. In 2018, our statewide office will be transitioning from UC Irvine (http://www.camp.uci.edu) to UC Riverside (http://camp.ucr.edu/contact.html) under the direction of Dr. Richard Cardullo. Nationally there are over 30 NSF LSAMP Alliances. This program focuses on increasing the number of baccalaureate degrees granted to underrepresented students in science, technology, engineering and mathematics (STEM), and supporting continuation to graduate studies, particularly for the Ph.D. We have two Faculty Co-Directors: Dr. Oscar Dubon and Dr. Scott Moura.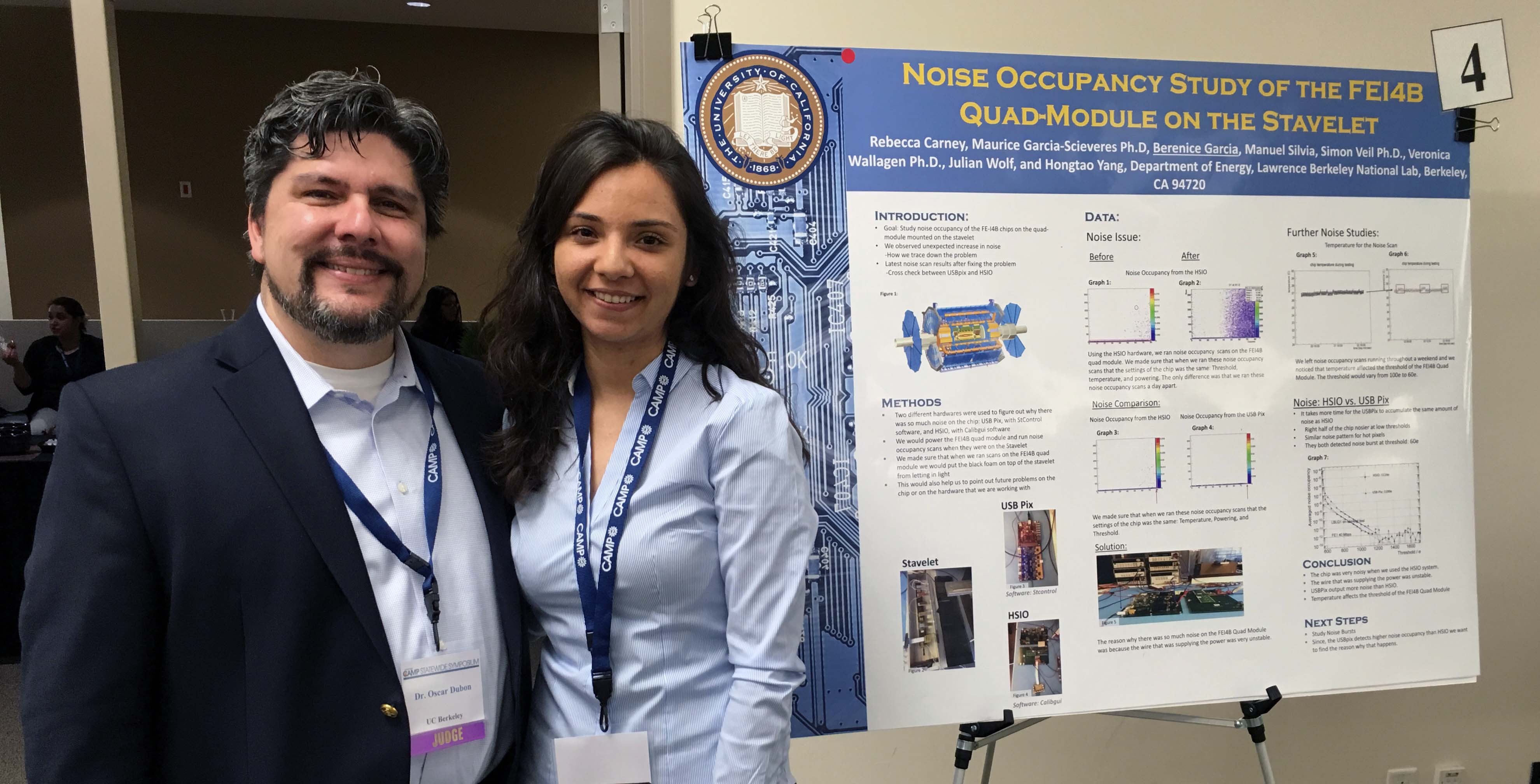 "NSF CAMP is dedicated to UC undergraduate achievement in STEM. Faculty-mentored research experience is the cornerstone, providing the preparation and impetus for graduate studies. UC faculty assert that creative research is one of the best ways to prepare students for persistence toward the B.S. degree and success in graduate school." ~ NSF CAMP Statewide Office
Students gain many advantages through the academic and professional development opportunities that increase retention and degree completion. These include workshops, linkedin coaching, career pathway advising, and professional development grants to help support graduate school applications, etc. Often NSF LSAMP/CAMP scholars can qualify for STEM graduate school fee waivers at other universities because of its 25 year history of supporting diversity STEM. Typically in February, students from nine UCs travel to the host campus for a one day research poster competition. Over 25 STEM faculty mentor judge posters in areas of biological sciences, physical sciences, and engineering.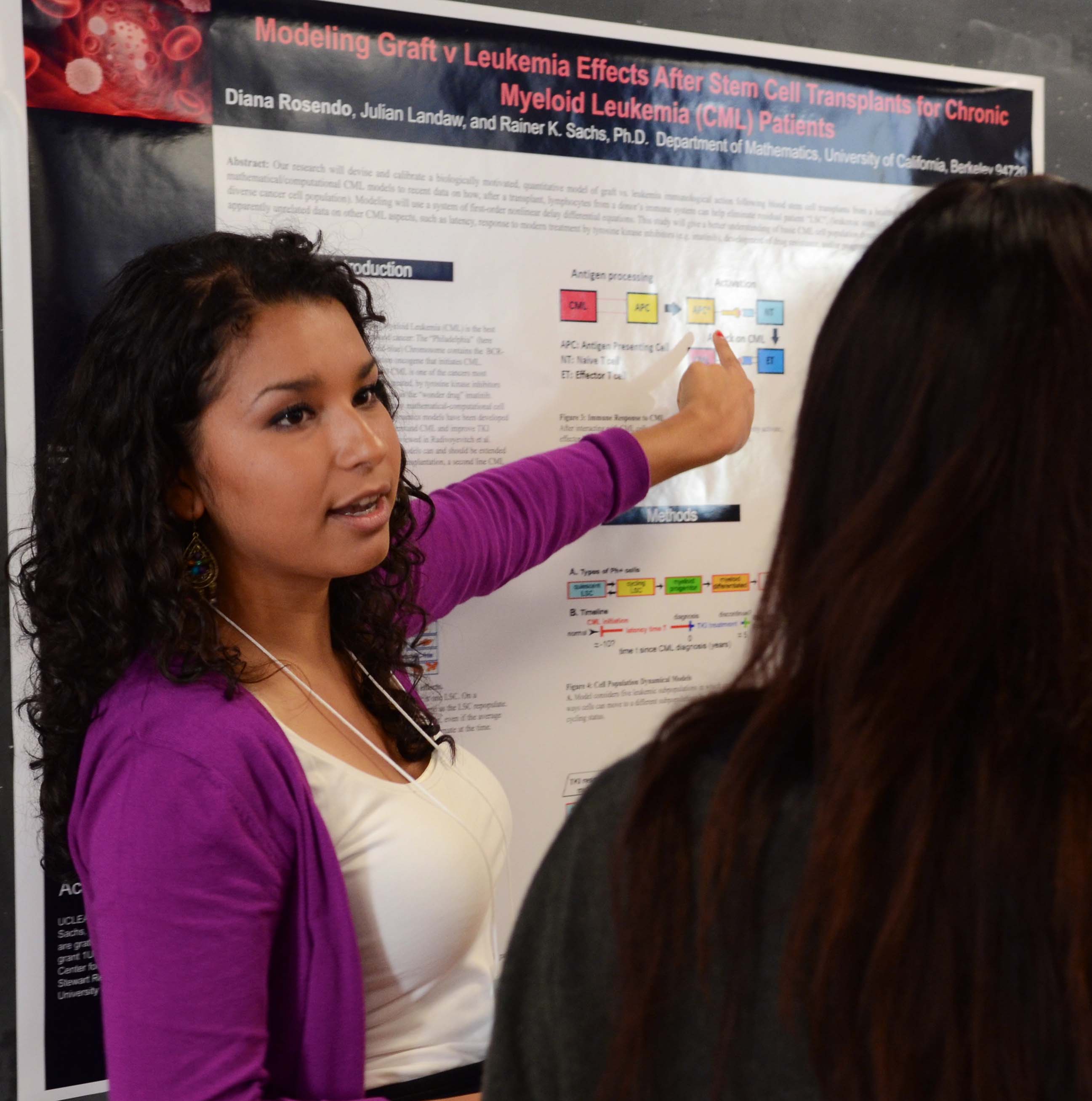 2021 Cohort - recruiting now, see application below
2020 Cohort - no cohort due to delay in funding
2019 Cohort
Ashley Quiterio, Data Science
Azucena Castro, Applied Math & Data Science
Carina Hernandez, Bioengineering
Daniel Santos, Mechanical Engineering
Diana Sanchez Ruiz, Chemical Engineering
Elias Saravia, Applied Mathematics & Data Science
Fatima Rodriguez, Physics & Astrophysics
Francine Morales, Physics
Ifechukwu Okeke, Molecular Cell Biology - Neurobiology
Memo Gonzalez, Computer Science
Migueljose Baeza, Mechanical Engineering
Jesus Rios, Nuclear Engineering
Jorge Soto Pena, Data Science & Ethnic Studies
Julia Davila, Mathematics & Astrophysics
Lauryn Jordan, Bioengineering
Nicholas Brathwaite, Data Science
Sandra Lucero Ramirez, Physics & Astrophysics
Sofia Haile, Bioengineering
Xiomara Gonzalez, Electrical Engineering & Computer Science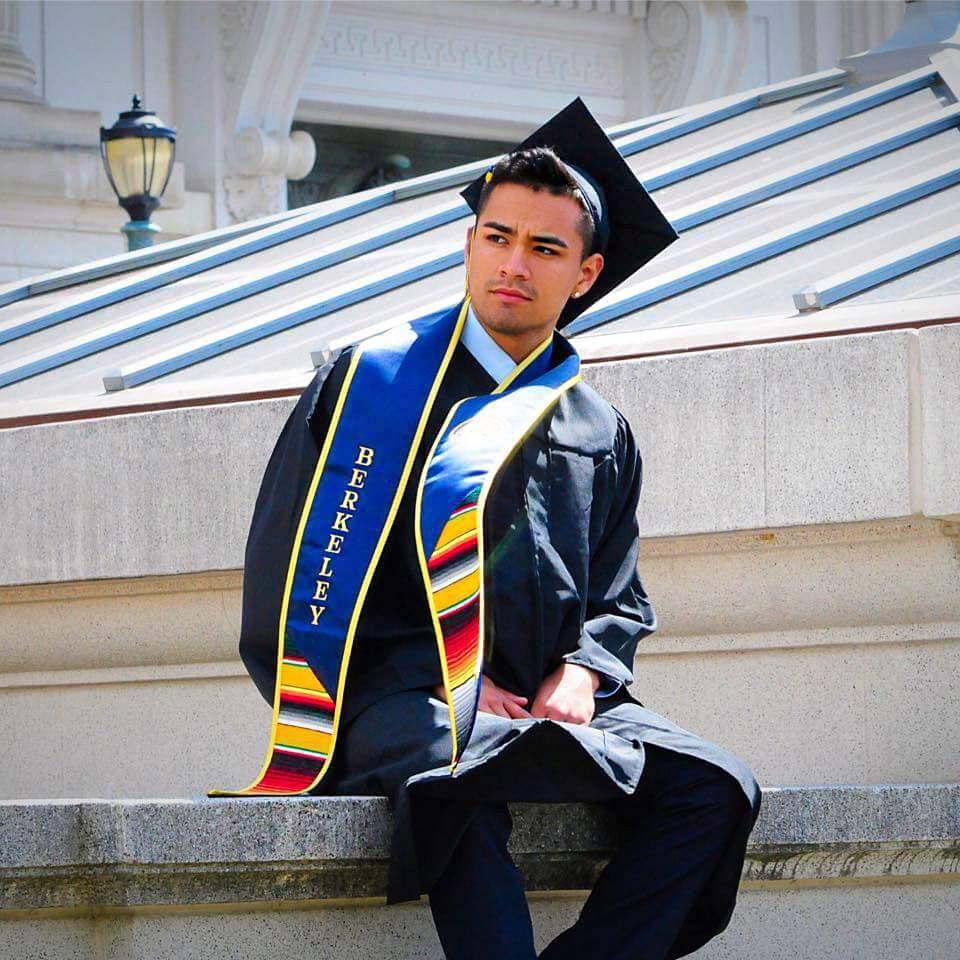 Eligibility Snapshot

LGBTQ, U.S. military veterans, and transfer students welcome
Must be a registered UC Berkeley student at the time of the application
U.S Citizens or Permanent Residents
Be an individual who has faced or faces social, educational, or economic barriers to careers in STEM
Sophomore through Senior STEM Majors interested in going to STEM Graduate School Programs
Must have a 2.70 or above overall UC Berkeley GPA (new Fall 2021 transfer students without a UC Berkeley GPA may use their overall community college GPA)
This program is geared towards sophomores, juniors, and seniors in STEM majors interested in going to STEM Graduate School Programs.

Please note that program resources are contingent upon NSF federal funding
Please note: this is not a pre-med program

Fall 2021 Application | https://forms.gle/UcdrA5Tds6aijhWk6

CAMP Scholars Win Top Statewide STEM Research Poster Awards

Please send your questions to Director Diana Lizarraga via text at #510.778.5165 or contact Chris Noble,cknoble@berkeley.edu