This scholarship program is designed to empower UC Berkeley upper division female STEM students through mentorship, scholarship support, and access to a variety of opportunities.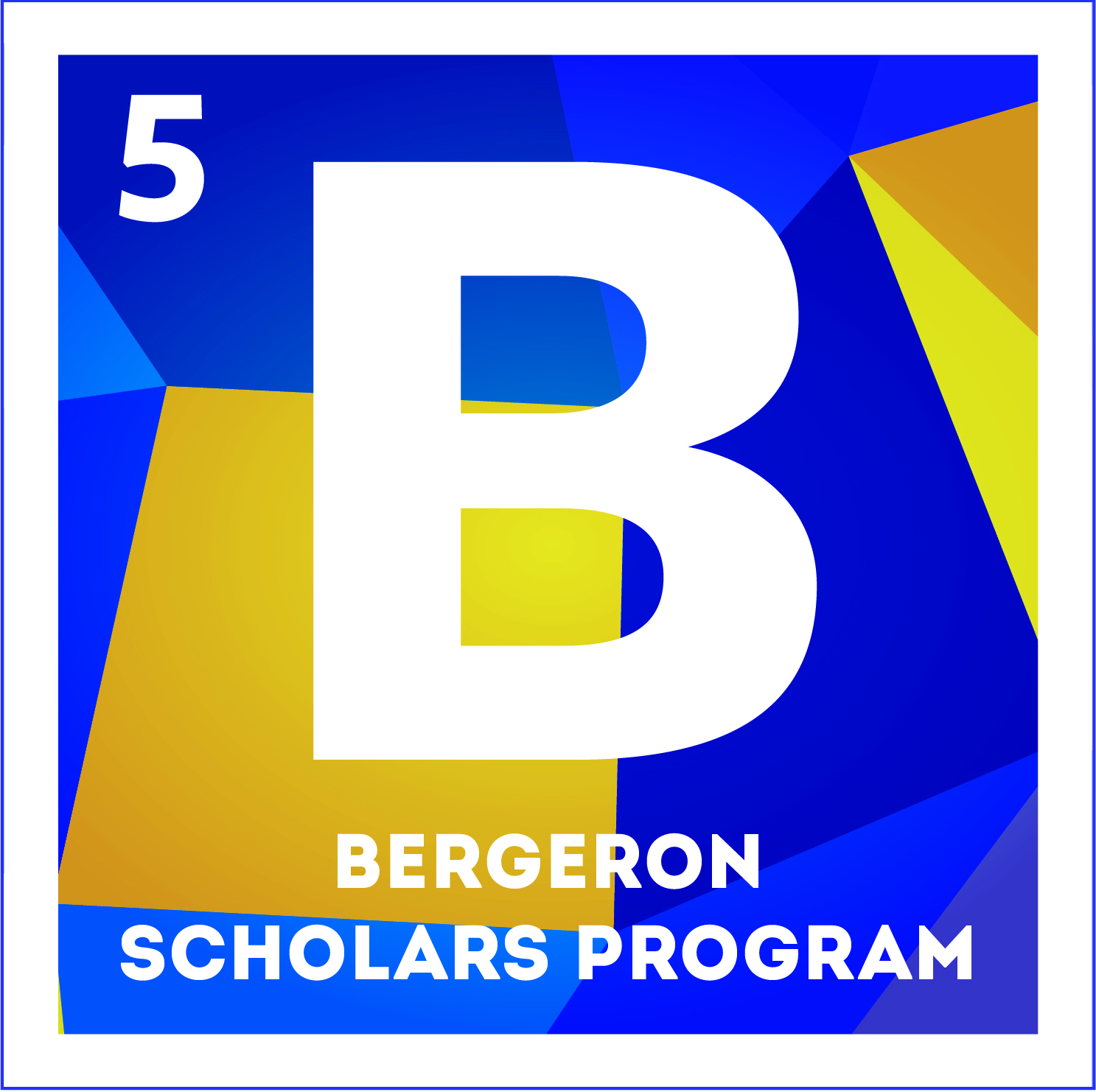 Increasing the Number of Women in STEM - Creating Leaders
This is a one year experience where Scholars are matched with a high-level industry mentor and for the academic year and receive scholarship support. Scholars have access to additional opportunities which may include faculty mentored research, professional development grants, access to our Cal NERDS Student Center, and additional resources and training (such as empowerment coaching, leadership development, and/or career planning). These experiences may help to solidify their next step in their STEM career trajectory.
Our Bergeron Service and Outreach Project is the STEMinist Women in STEM Virtual Panel
Our event is scheduled for Tuesday, November 16th from 5:30 to 6:30 pm. Confirmed speakers so far include UC Berkeley Dean of Physical Sciences Dr. Frances Hellman and Microsoft's Mary Ruiz. This panel will be moderated by Graduate Student and former Bergeron Scholar Ankita Joshi.
Bergeron Scholars 2021 Application has now closed. Thank you to all that have applied.
Please send your questions to Director Diana Lizarraga via text at #510.778.5165 or via e-mail at .(JavaScript must be enabled to view this email address). Text is preferred and faster.
Eligibility Snapshot
LGTBQ, Military Veterans, System Impacted, Transfer, and Disabled students are encouraged to apply.
Registered UC Berkeley female STEM majors taking upper-division classes (with at least one semester completed at UC Berkeley)
Must have completed all parts of the FAFSA or state financial aid application (including any supplemental pieces)
3.25 UC Berkeley GPA
U.S. Citizenship, permanent residents, or DREAMers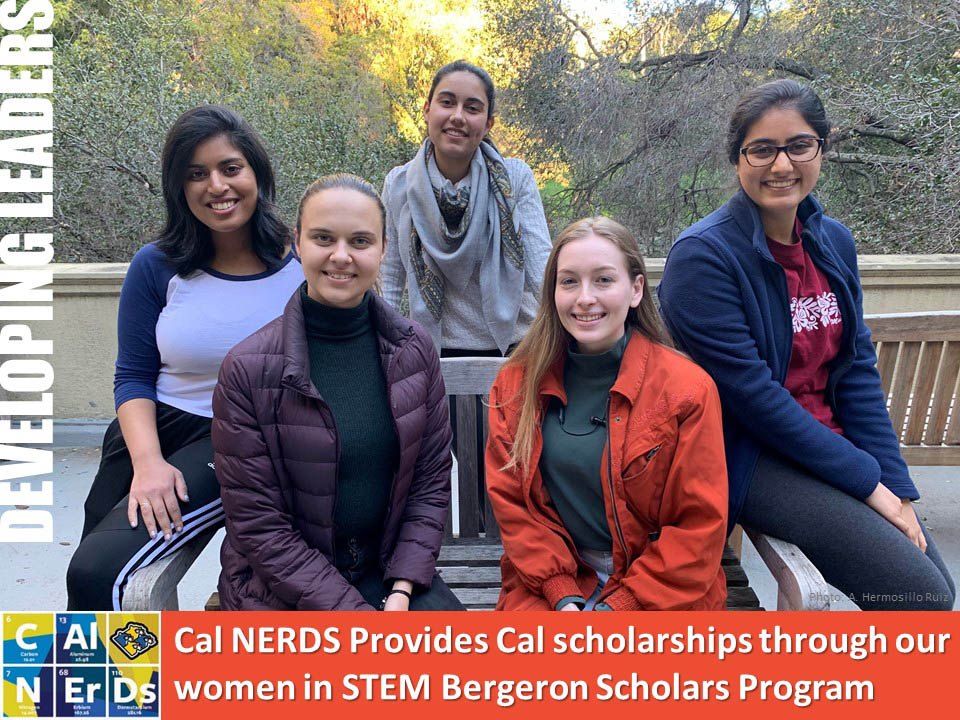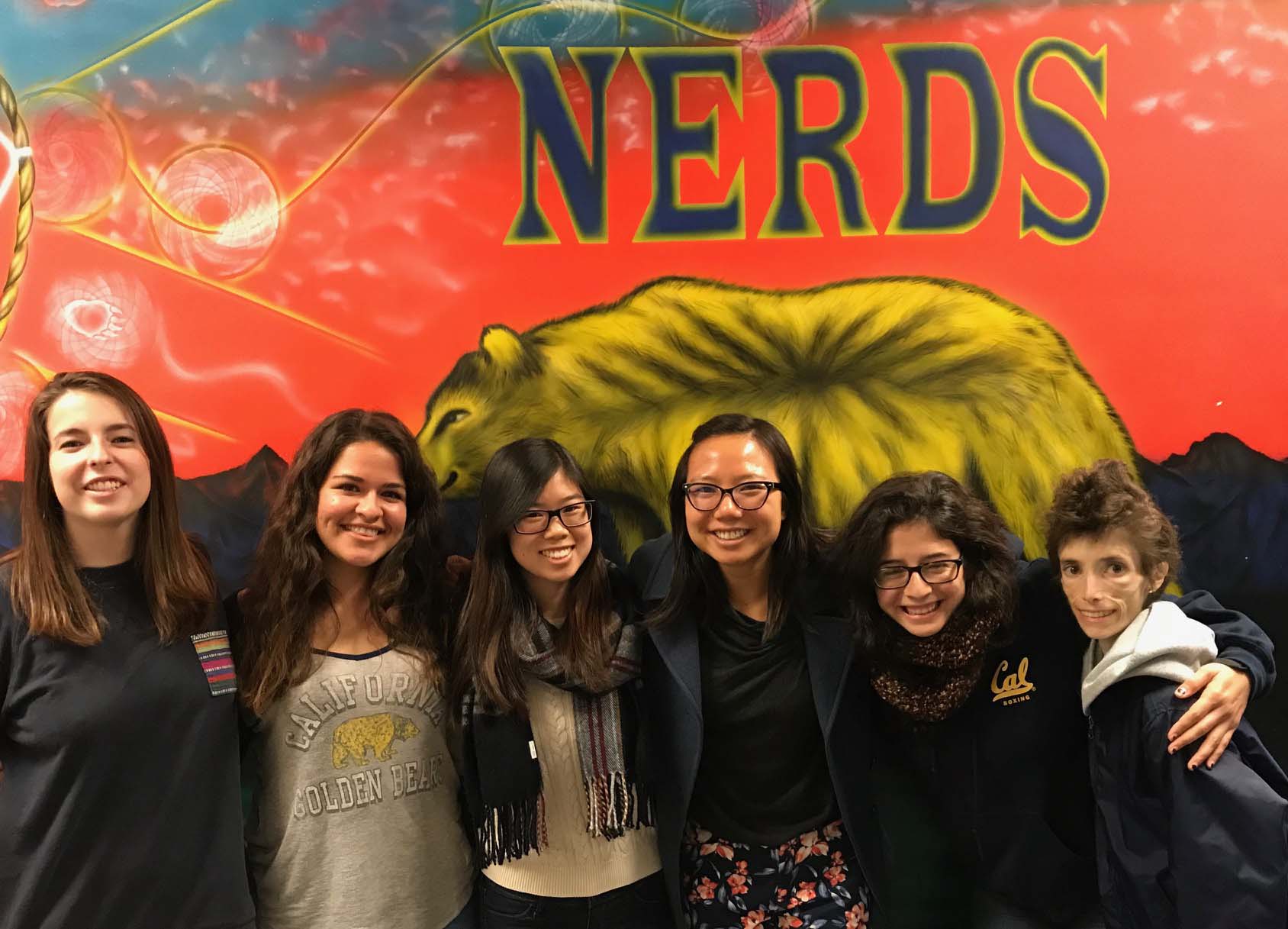 Bergeron Mentors Highlights
Mentors are paired with mentees based on areas of interest (physics, chemistry, biotech, computer science, etc.). Often this relationship goes beyond graduation as these role models become part of the mentee's network of support. Sandra Bergeron makes time to be involved in the interview selection process and engages with the scholars throughout the year.
Dr. Shiva Malek hosted Silver Alkhafaji at a Genentech summer internship.

Dr. Shymali Singhal helped

her mentee create a plan to navigate the MCAT exam and medical school applications

Mary Ruiz hosts lunch at Cal with Bergeron Scholars and does 1x1 empowerment coaching with Scholars

Dr. JoAnn Suzuki has provided key insight on medical pathwaysto help her mentee see the possibilities

Dr. Natalie Roe met with

her mentee on campus over lunch and shared her wisdom as the Director of Physics Division at LBNL

Dr. Wendy Young created a meaningful

shadowing day for her mentee to experience Genentech first hand
Bergeron Scholars | 2021 Cohort
Students being selected by early October.
Bergeron Scholars | 2020 Cohort
Program paused for 2020 due to fundraising endowment efforts. No cohort for this year.
Bergeron Scholars | 2019 Cohort
Rose Curley, Molecular Environmental Biology
Ashley Quiterio, Data Science
Emily Wirachman, Molecular and Cellular Biology
Bergeron Scholars | 2018 Cohort
Silver Alkhafaji, Chemical Biology
Sneh Girdhar, Mechanical Engineering
Selma Muminovic, Electrical Engineering & Computer Science
Manisha Ummadi, Molecular & Cell Biology/Infectious Disease
Kseniya Usovich, Cognitive Science
Bergeron Scholars | 2017 Cohort
Michele Chang, Public Health & Integrated Biology
Nikki Chiang, Molecular & Cell Biology
Arcelia Hermosillo Ruiz, Physics
Julia Hestenes, Physics
Michelle Gantos, Mechanical Engineering
Bergeron Scholars | 2016 Cohort
Ankita Joshi, Mechanical Engineering
Nazineen Kandahari, Molecular and Cellular Biology/Public Health
Miriam Mendoza Orozco, Integrative Biology
Angelique Scheuermann, Chemistry
Jacqueline M Taylor, Environmental Engineering
Bergeron Scholars | 2015 Cohort
Janna Abad, Environmental Engineering & Science

Jackie Garcia, Computer

Science

Bryana Gutierrez,

Mathematics & Statistics

Delara Mohtasham,

Mechanical Engineering
Imari Walker Karega, Marine Science
Bergeron Scholars | 2014 Cohort
Anastasia Bizyaeva, Physics

Sophia Elia, Mathematics & Physics

Natasha Kafai, Molecular & Cell Biology

Elizabeth Marrone, Computer

Science and Cognitive Science
Jaclyn Wright, Microbial Biology
Bergeron Scholars | 2013 Cohort
Deanna Gelosi, Geophysics
Brianna Grado White, Physics, Mathematics, & Astrophysics
Angelica Inguanzo, Computer Science & Film Studies
Nicole Johnston, Molecular Toxicology
Maribel Patino, Molecular & Cellular Biology
Bergeron Scholars | 2012 cohort
Annie Davis, Molecular & Cellular Biology
Muska Fazilat, Integrative Biology
Phoebe Tsang, Public Health
Sarah Tulga, Integrative Biology
Kaitlyn Weeber, Chemistry