Making a Difference One NERD at a time!
Our Cal NERDS Student Center, centrally located on campus in Stephens Hall
About Us
The Cal NERDS Program is comprised of a suite of programs and initiatives that provide faculty mentored research opportunities, specialized tech training, graduate school preparation, career coaching, community building, and professional development to high achieving STEM undergraduates and graduate students. Our community is made up of diverse NERDS that come from many non-dominant backgrounds including LGBTQ, low-income, first-generation, underrepresented, student parents, transfer, re-entry, disabled, foster, undocumented, system-impacted, and women. Our NERDS gain the expertise that helps them amplify their talents and build their confidence. They contribute to our country's STEM workforce as global leaders, innovators, and technologists in academia, government, and industry.
Cal NERDS creates a home away from home environment
Our Team
Our Undergraduate Directors, Graduate Student Directors, Proctors, Covid Coordinator & Alumni Staff are critical to our success by helping us shape our events, activities, and initiatives. We are so fortunate to learn and grow with and from them.
Angel Bravo, Civil Engineering
Ankita Joshi, Mechanical Engineering & Goldman School of Public Policy
Anthony Garcia, Chemistry
Anthony Salazar, Material Science & Engineering
Anton Bosneaga, Data Science
Brianna Johnston, Molecular & Cellular Biology
Carina Romero, Mechanical Engineering
Carmelle Catamura, Computational Biology

Ceshia Palos Castellanos. Public Health
Dafne Renteria, Mechanical Engineering
Danielle Perryman, Environmental Science & Policy Management

Diana Aguilar-Gómez, Computational Biology

Ian Castro, Information Management Systems
Isabel M. Serrano, Computational Biology

Jireh Jireh Andre Bitangila, Economics
Kate Bostow, Astrophysics
Kseniya Usovich, Cognitive Science and Data Science
Luis Valentin-Alvarado, Microbiology
Migdalia Sanchez, Mechanical Engineering
Nafisa Elghazali, Bioengineering
Nick Melamed, Data Science and Economics
Ronaldo Tux-Lopez, Mechanical Engineering
Sebastian Quiroz, Mechanical Engineering


Our Location
The Cal NERDS Student Center is a unique space on campus because it is a home away from home for our diversity STEM undergraduate and graduate students communities. Our space serves as a hub for mentoring, creating a sense of belonging, and STEM identity development. We are also very proud to be the home of the Crow Dog Murals by Artist Lokata Chief Leonard Crow Dog, Jr.
NERDS promotes a sense of belonging for students to get their NERD on
Our Partnerships
We value the many campus relationships we have formed over the years to provide additional support to more students. Some of our partnerships have included Spectrum - Autism at Cal, Latinxs in the Environment, Graduate Student Group - FYI STEM, Native American Theme Program, Black Engineering and Science Student Association, Hispanic Engineers and Scientists Society, Latino Association for Graduate Students in Engineering and Science, Graduate Student SACNAS club to name a few.
NERDS have access to a buffet of opportunities and support at our student center such as advising, study space, graduate school application coaching, poster-printing, food pantry, 3-D printing, coding workshops, etc.
Mentor Dr. Fred Moore focuses on optimizing STEM student success through his innovative curriculum
Mentoring
We are fortunate to have specialists that provide their expertise, encouragement, and time with our NERDS beyond research opportunities with faculty mentors. Having an additional layer of support helps students have a bigger "academic family" that cares about them and can help build their confidence. Our mentors connect with NERDS through a variety of methods including phone, video, and in person. Having this flexibility to meet students where they are at is vital to their development. Often our NERDS gain exposure to important role models and are encouraged to follow-up with 1x1 meetings. Our mentors have come from a variety of academic and education landscapes (data science, technology, healthcare, engineering, biotechnology, national labs, etc.).
Student Directors help build Grad School Toolboxes for our community
Our Advising Philosophy
We use the FLARE holistic model of advising created in-house by Director Diana Lizarraga. This approach allows health and wellness to be woven into the conversation and emphasizes balance among these elements to increase success, validation, and sense of belonging to our community.
F = Finances
L = Life
A = Academics
R = Resources
E = Environment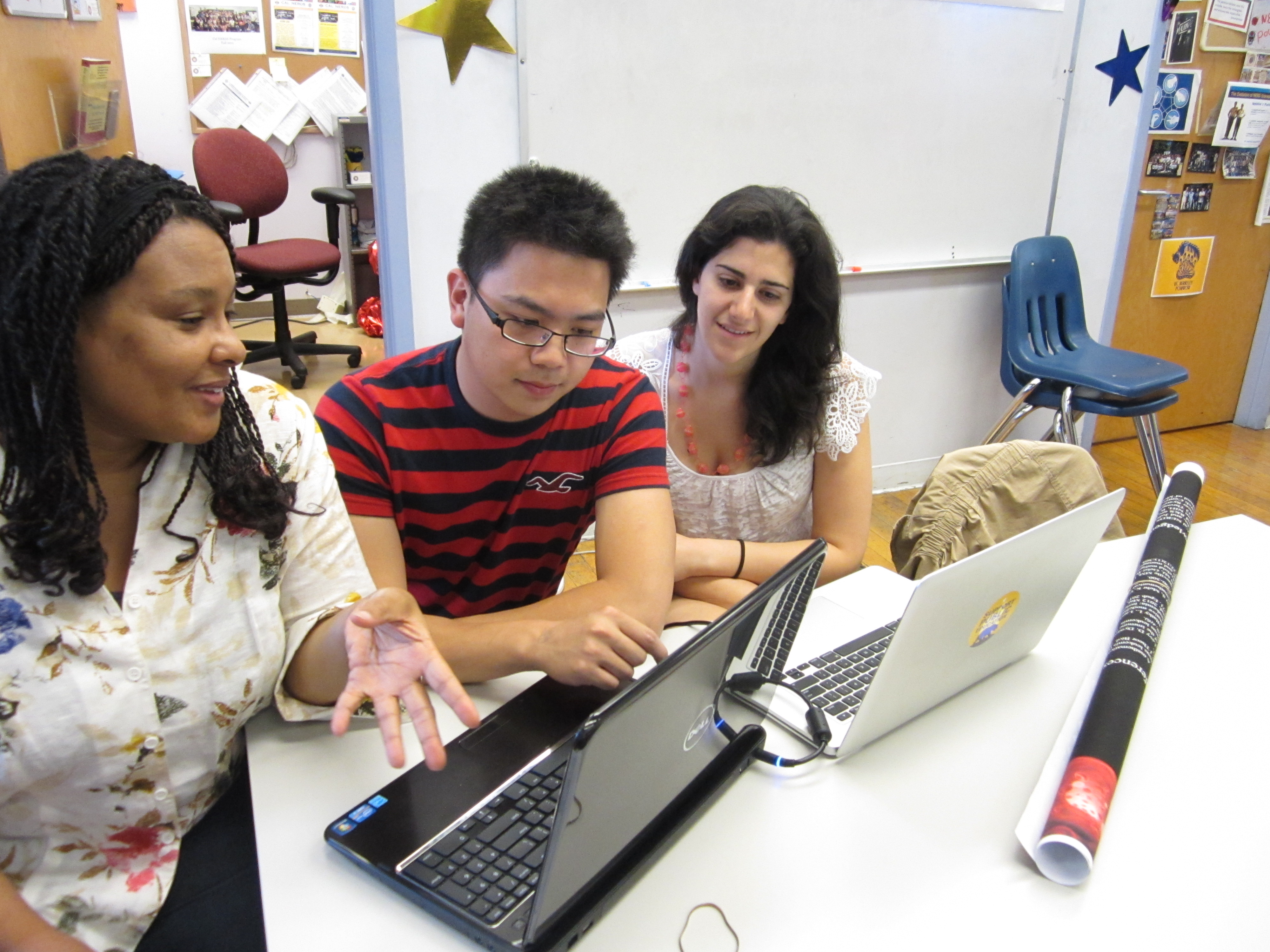 The DREAM Mapping Technique
Building one's future is no small task, however many diversity students are unaware of the many benefits that hands-on research provides. DREAM mapping is an empowerment technique developed by Director Diana Lizarraga that utilizes large-scale paper to create a custom physical road map of potential connections, mentors, programs, ideas, opportunities, resources, and graduate school pathways based on the interests of the student. This process (EXPOSURE>PARTICIPATION>TRANSFORMATION) through a tangible diversity-centric visual.