Making a Difference One NERD at a time!
Our Cal NERDS Student Center, centrally located on campus in Stephens Hall
Who are we?
Non-traditional undergraduate and graduate students in Science, Technology, and Engineering, and Mathematics (STEM) fields. We have a special emphasis in working with students in physical sciences, technology, and engineering fields. Our community is made up of diverse NERDS including LGBTQ, low-income, first-generation, underrepresented, student parents, transfer, re-entry, disabled, foster, undocumented, system-impacted, and women. Our staff, coaches, faculty mentors, and advisory board members work hard to provide resources, insight, and opportunities to our Cal NERDS family.
Cal NERDS creates a home away from home environment
What are we?
The Cal NERDS program is made up of a suite of programs and initiatives that provide faculty mentored research opportunities, specialized tech training, graduate school and career preparation, and professional development to high achieving diversity undergraduate and graduate students in STEM. Our NERDS gain the academic expertise that helps transform them into competitive leaders and innovators in academia, government, industry, and technology.
NERDS promotes a sense of belonging for students to get their NERD on
Where are we?
Our student center, located at 230-C Stephens Hall, is a special place at UC Berkeley. For many NERDS it is a home away from home. This space is also the home of the Crow Dog Native American Murals (several giant wall murals) by Artist Lakota Chief Leonard Crow Dog, Jr. A brief bio of Chief Crow Dog, Jr. can be found here.
NERDS work in small groups to achieve their academic goals (tutoring, applying to graduate school, 3-D printing, etc.)
How do we develop our NERDS?
We promote core competencies including leadership skills, STEM research technical training, python coding, data science techniques, and communication and presentation skills. We also help students prepare for the next step through a variety of workshops such as LinkedIn development, career planning, graduate school application process, GRE and MCAT preparation. We are problem solvers. By listening to our students, we are able to help them create solutions that positively impact their lives.
Mentor Dr. Fred Moore focuses on optimzing STEM student success through his innovative curriculum
Why do we use mentors in our community?
We are fortunate to have specialists that provide their expertise, encouragement, and time to our NERDS. Having an additional layer of support (beyond a faculty research mentor) helps students have a bigger "academic family" that cares about them. Our mentors connect with NERDS through a variety of methods including phone, Skype, and in person. Having this flexibility to meet students is vital to their development. NERDS can get individualized time with our coaches or attend a variety of workshops that we offer. Our mentors are a strong layer of support in our educational landscape. Here are some examples of our mentors.
Dr. Sheila Humphreys, Graduate School Coach, 2015 Presidential Awards for Excellence in Science, Mathematics, and Engineering Mentoring
Dr. Fred Moore, Leadership Coach, Book Author of "Finding Your North"
Marjorie Weingrow, LinkedIn and Career Specialist Coach, Book Author of "Get the Job You Love"
Student Directors help build Grad School Toolboxes for our community
What is our advising philosophy?
We use the FLARE holistic model of advising created in-house by Director Diana Lizarraga. This approach allows health and wellness to be woven into the conversation and emphasizes balance among these elements to increase success, validation, and sense of belonging to our community.
F = Finances
L = Life
A = Academics
R = Resources
E = Environment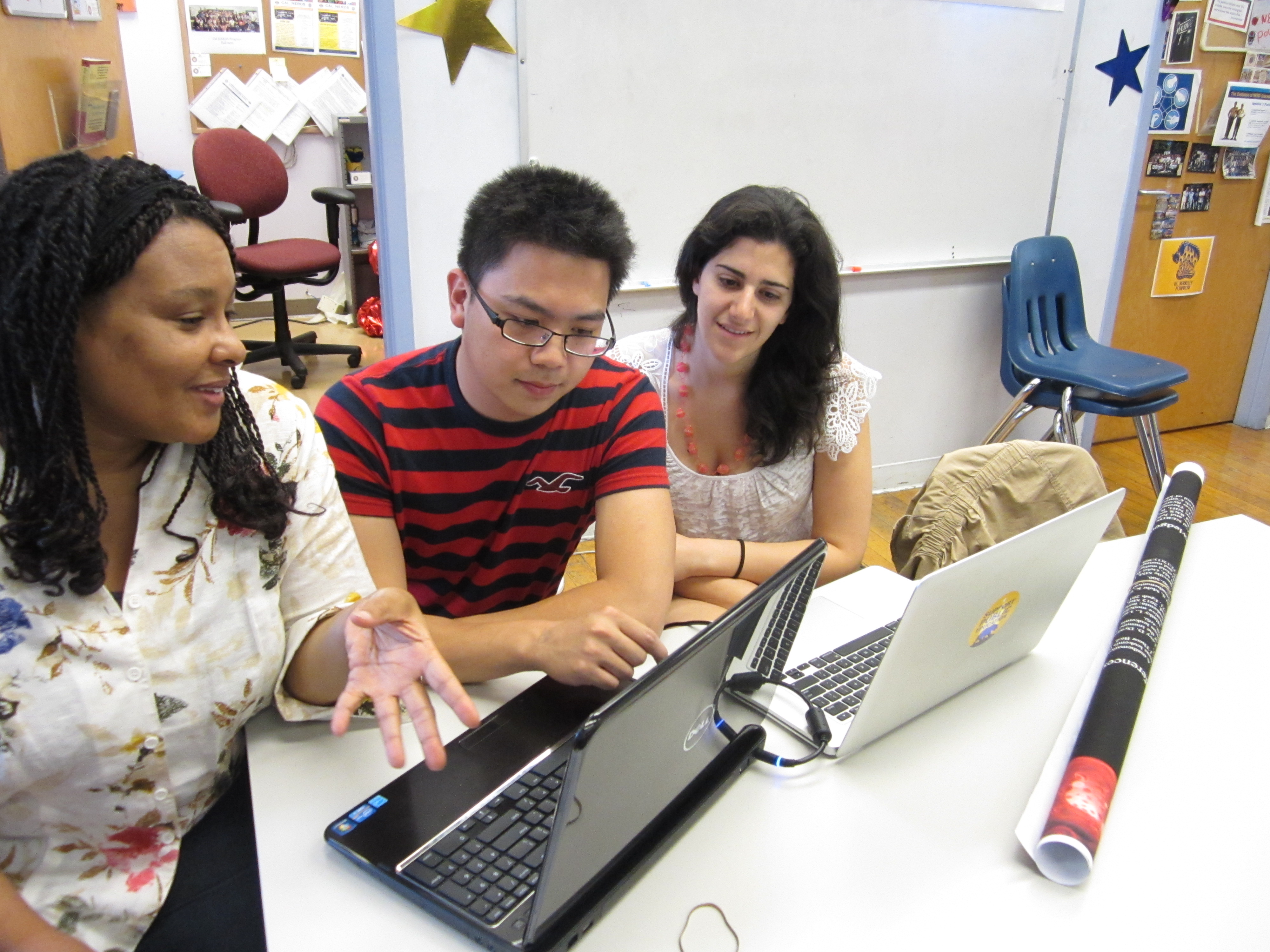 What is DREAM Mapping?
Building one's future is no small task, however many diversity students are unaware of the many benefits that hands-on research provides. DREAM mapping is an empowerment technique developed by Director Diana Lizarraga that utilizes large-scale paper to create a custom physical road map of potential connections, mentors, programs, ideas, opportunities, resources, and graduate school pathways based on the interests of the student. This process (EXPOSURE>PARTICIPATION>TRANSFORMATION) through a tangible diversity-centric visual.