This pilot program, made possible by the Hutto Patterson Family Foundation, focuses on leadership development, mentoring, and STEM social justice community projects. In addition they take a one semester course called Optimizing STEM Student Success.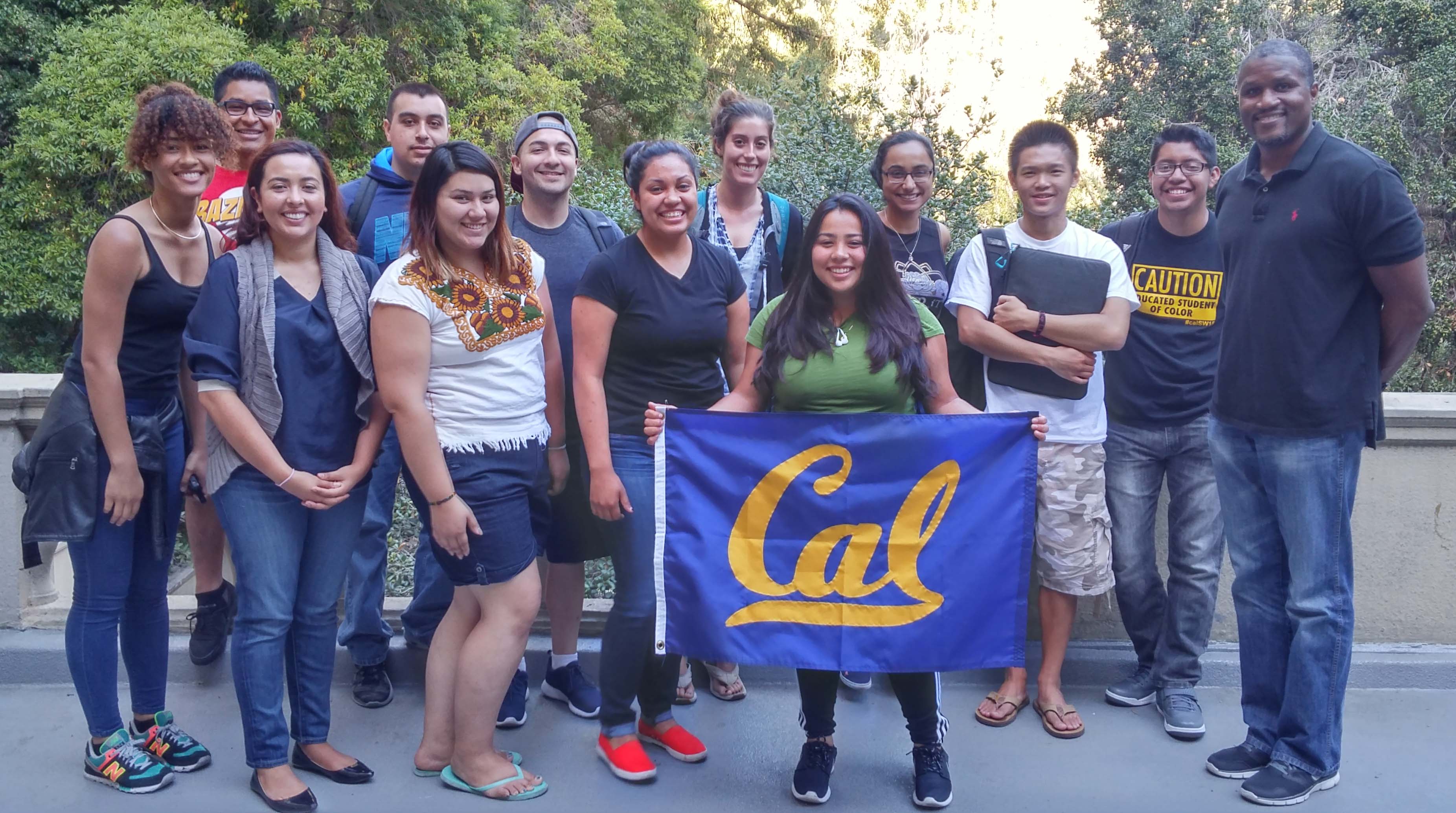 Here is a sample of some of the communities impacted by our projects:
Techbridge Young Girls in STEM
Richmond High School's Undocumented Student Community
MESA STEM program at Hartnell Community College
UC Berkeley - Equal Opportunity (EOP) pre-med students
---
Optimizing STEM Student Success Course
"My personal goal is to continue providing educational and professional job security as well as motivation to my Latino and underrepresented communities." ~ Aileen
Students that excel in STEM fields have developed a system and master new concepts and then apply that knowledge in a functional way. Developed by Dr. Fred Moore, the Optimizing STEM Student Success course assists students in implementing a process to develop clarity of thought, emotional resolve in the face of challenges, and find balance while taking STEM courses.
Course highlights:
Develop optimal exam performance strategies
Help perfect the art of asking questions
Access one's belief in the ability to excel
Learn a variety of memory techniques
Gauge one's relationship to learning
Organize one's mental workspace
Our Hutto Patterson Scholars participated in this program in 2015/2016, receiving guidance and support from Dr. Moore as they planned and implemented their community projects.
Applicaiton | Due to lack of renewal funding this program will be sunsetting in 2016.
Please send your questions to Director Diana Lizarraga via text at #510.778.5165 or via e-mail at .(JavaScript must be enabled to view this email address). Text is preferred and faster.